Parent Café: A meeting of parents, by parents, for parents
Working in partnership with Ohio Children's Trust Fund (OCTF), HAPCAP works to empower parents and caregivers by helping them connect with other parents, community resources, and their children.
Parent Cafés are led by parents and offered in a both virtual and in-person formats. Cafés are primarily open to residents of Hocking, Athens and Perry, although it is possible for parents that live in the other counties within OTCF's Southeast Ohio Region to participate. If you do not live in Hocking, Athens, or Perry Counties, please contact us and we will work with you on a case by case basis.
Additional benefits of participating in Parent Cafés may include:
· Incentives (Gas or grocery cards)
· A light meal (in-person) or meal kits (virtual)
· Childcare (in-person) or activity kits (virtual)
· Access to additional supports your family may need, such as diapers/wipes, clothing, cleaning supplies, additional gas money, etc. These supports are dependent upon available funding.
· Finding new ways to meet yours and your family's needs
· Sharing, learning, and connecting with other parents
· Empowering yourself as a parent
· Referrals to other programs and agencies based on needs
To be eligible to participate in Parent Café you must have a child (biological, step, foster, etc.) in the home, and be a resident of one of the above counties.
If you are interested in this program, please email us at rebecca.shreves@hapcap.org for more information on upcoming Parent Cafés in your area.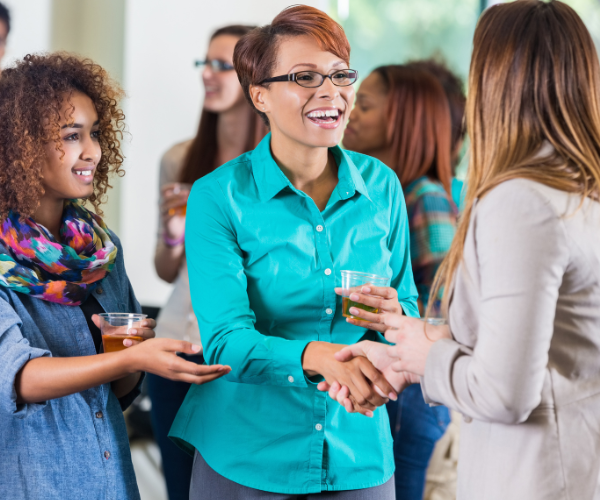 If you are interested in attending, sponsoring, or contributing to the Parent Cafe, and for more information, contact:
Rebecca Shreves
(740)270-3241
rebecca.shreves@hapcap.org
Upcoming Meeting
When: Tuesday, October 3, 10, & 17 from 12:30 PM - 2:30 PM
Where: Perry County Library District Library - Meeting Room - 117 Jackson St. New Lexington, OH 43764
Please RSVP by Monday October 2, 2023 to attend this session!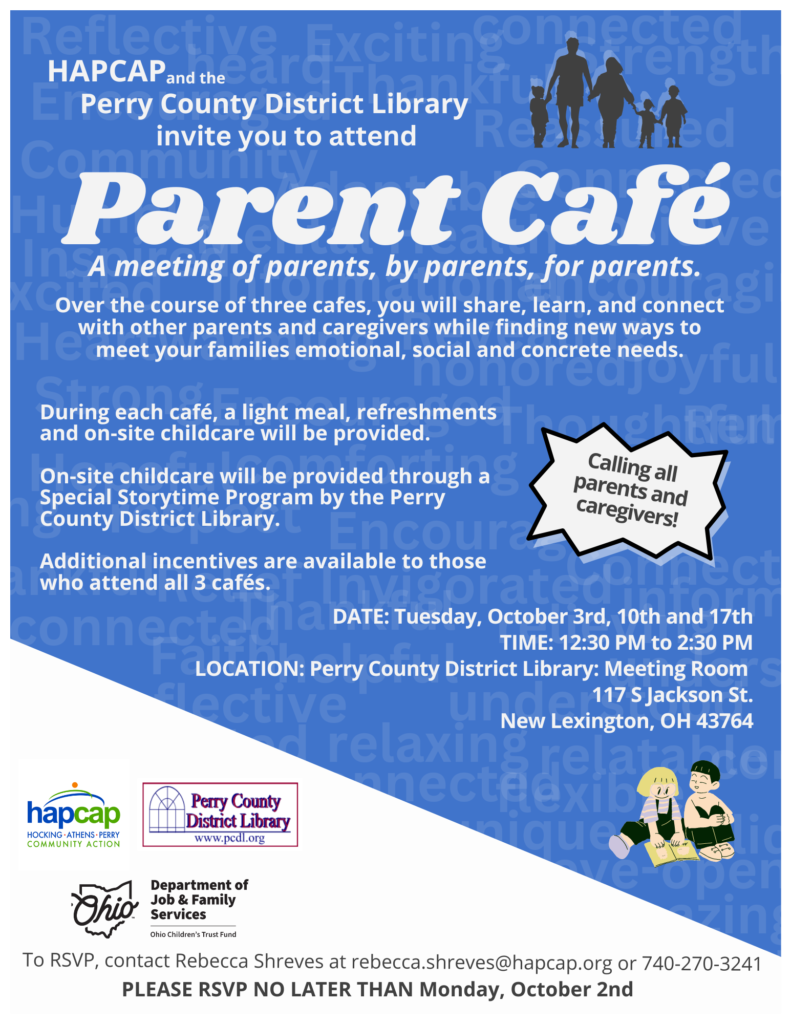 This program is (partially) funded by the Ohio Children's Trust Fund