When Kristen was 18 years old, she dropped out of high school because she was caring for her newborn child. Five years later, at the age of 23, Kristen was a mother of two and homeless. In July 2019, Kristen enrolled in the Comprehensive Case Management and Employment Program (CCMEP) in Perry County with several goals in mind, one of which being obtaining her driver's license. Within a month, Kristen obtained her driver's license with the assistance of CCMEP.
We later learned Kristen was pregnant with her third child. A few months after her child was born, Kristen was determined to reach a big goal, obtain her GED. Kristen dusted off her books and began her studies. Kristen performed very well on our basic adult education test upon her entrance to CCMEP, but she was worried about how well she would do with the math.
After the support Kristen received through case management, she felt ready to take the GED exams. In September 2020, CCMEP assisted in paying and scheduling the 4 components of the GED test for Kristen. First she took the Reasoning Through Language Arts and Science exams, and passed. Two days later she took the Mathematical Reasoning and Social Studies exams, and passed the Social Studies exam. Unfortunately, Kristen failed the math test by a mere 3 points.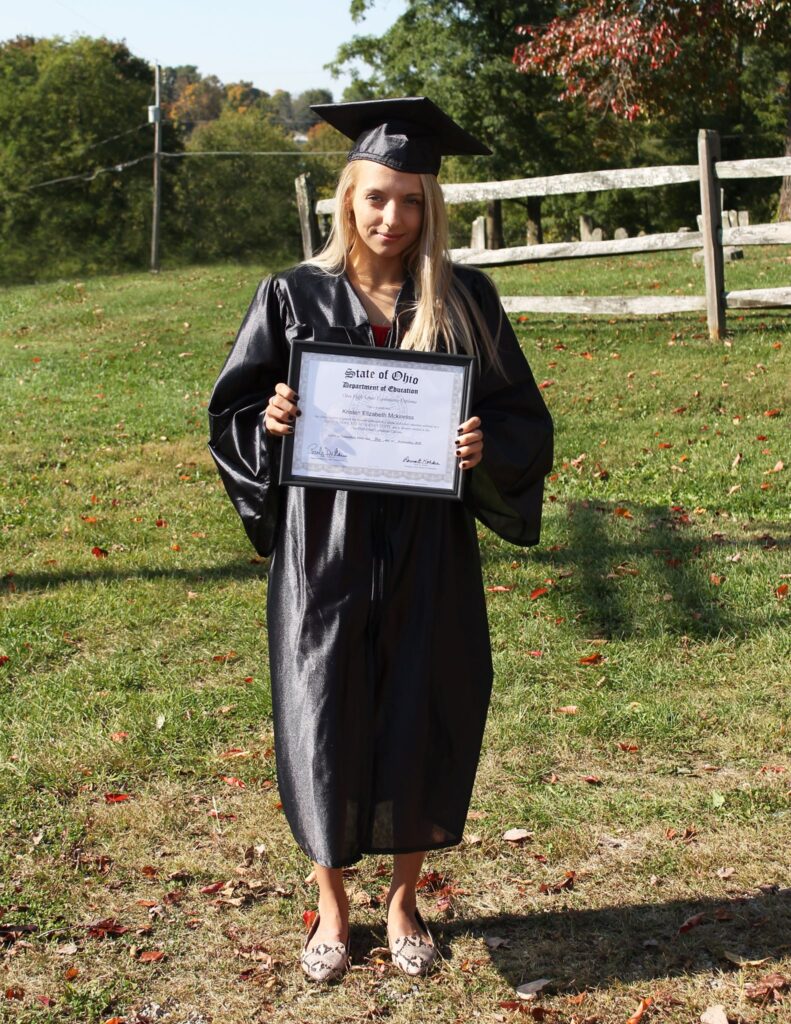 Kristen decided to spend the next two days studying. She focused on a few specific topics she felt she needed to revisit. Kristen took the Math exam for the second time on Friday September 25th and later that afternoon CCMEP staff began planning a celebration because Kristen had PASSED! On October 7th, the CCMEP team held an outdoor celebration to honor Kristen for obtaining her GED. Her family and children attended and she was presented her GED and her incentive of $500 for passing. Kristen now has a new goal: to become a police officer. 
Kristen recently applied to the Hocking College Police Academy and passed the vigorous physical exam. In January, Kristen will start her new journey in becoming a police officer.
"I was homeless after struggling with mental health after witnessing a traumatic event. After counseling and meeting with mental health doctors I was able to overcome it. That's basically what did it for me, which was my breaking point. I just think mental health is not talked about as much as it should be and a lot of people like to hide those things and I just want people to know it's okay to ask for help." – Kristen
Join us in wishing Kristen all the best in her future endeavors!